Spotlight Brand: Aigle
Posted by on
For 167 years, Aigle has kept coolly, quietly at the forefront of fashion. We've been stocking them since Regent began, so we wanted to take the time to explain to you just why this chic French brand has persisted amongst our roster for so long...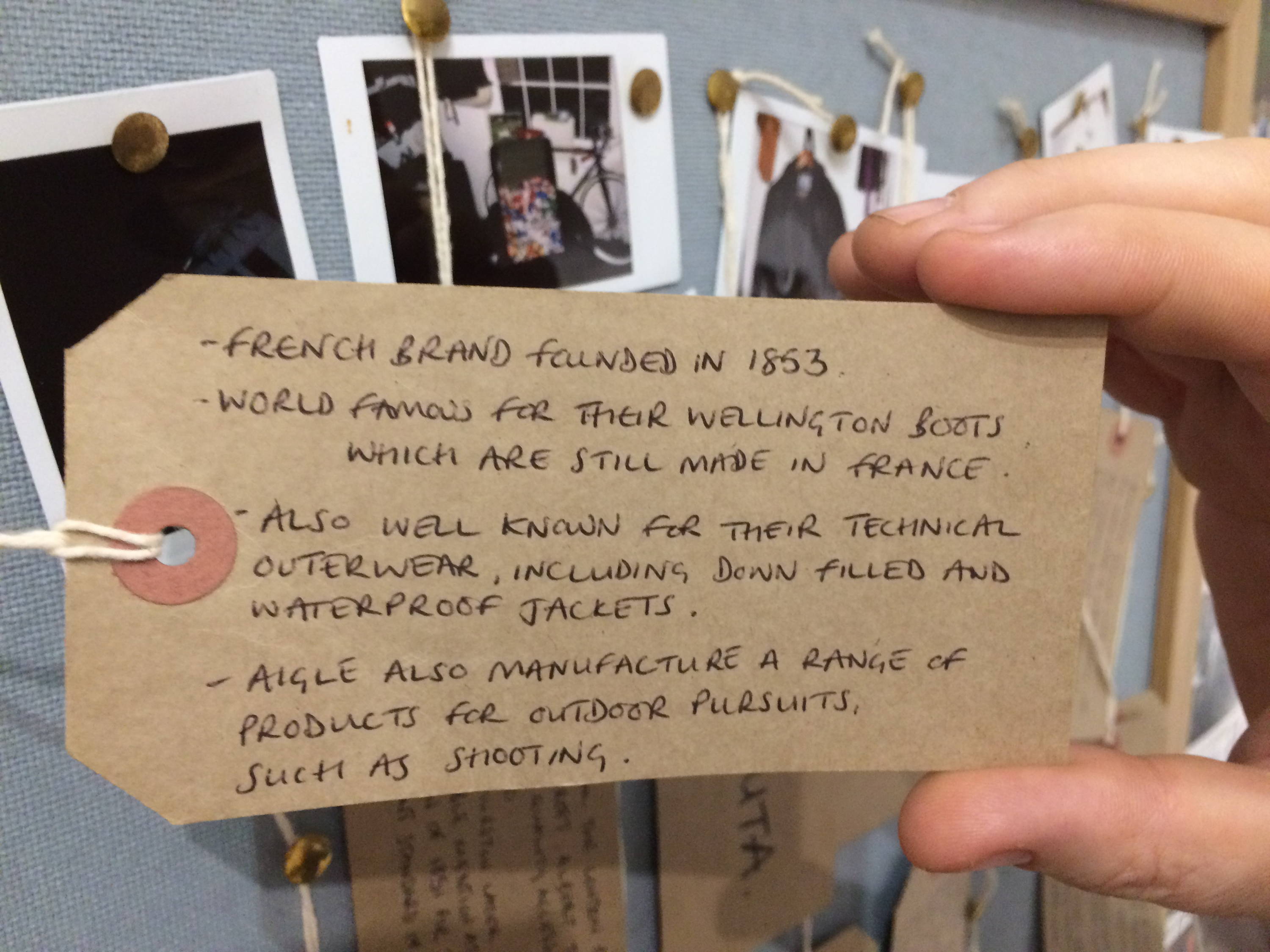 There aren't many brands that always bring out something you need, every new season. When Regent started 15 years ago, we were on the hunt for Heritage brands that manufactured timeless garments: clothes that never went out of style and that lasted for a lifetime, too. All this time later, Aigle still sits proud on our shelves.
If you're looking to fall in love for a lifetime with a brand you know you can trust, then let us introduce you to Aigle. Perhaps you need somewhere to go for beautiful knitwear? Perhaps you want a brand that can deliver the ultimate smart-casual shirt? Perhaps you find yourself after a fashionable pair of shorts or chinos each summer, and are tired of fast-fashion outlets, buttons that fall off, strange unflattering cuts?
Whether you're a fashion boffin or a curious consumer, we'll walk you through the fundamentals of one of the most iconic French brands around for the past 100 years. We'll take a look at Aigle's history, sustainability and range, from their technical outerwear and their everyday smart-casuals to their world-famous rubber boots.
Aigle are a French quality clothing brand with simple, timeless Heritage-inspired design at their core. They've been passing down their expertise from generation to generation since 1853: that's over 160 years of 'savoir-faire', or know-how to us roast beefs…
Founded by Hiram Hutchinson, a Frenchman living in America, and named with reference to the great American eagle, 'L'Aigle', Hutchinson bought the patent for vulcanizing rubber in order to create 'expertly crafted protection from the elements'. Aigle has long had an interest in fashionable garments that protect us in the great outdoors.
So it wasn't too far a leap from rubber boots to parkas, jackets and outerwear. Aigle specialises in garments that sit comfortably between town and country styles. In 1972, the brand launched what's now their iconic-look boot with two white stripes, to coincide with the Olympic games in Munich. In 1989, via their flagship store in the trendy St Germain-des-Près, Aigle gave the world an intro to their urban and country clothing.
Since then, it's been a whirlwind of stylish collaborations with the likes of Paul and Joe and Nigel Cabourn, with shops opening in the USA and Tokyo. Fans of simple, streamlined French style around the world began to appreciate Aigle as a flagship brand for chic clothes with clout in the outdoors.
Aigle's rubber boots are still one of their most famous ranges: it's their ability to alchemise proper protective rubber into such a range of great styles that makes them the go-to for real nature-proof good-looking footwear. We're fortunate enough at Regent to be able to get in any Aigle boots you might desire, so don't hesitate to give us a ring if you're after something here in the UK.
What Makes Aigle so Great?
Design-wise, it's the little details that make Aigle stand out from the crowd. They've always got a little trick up their sleeve, from French white-red-blue stripes adding elegant interior seams and linings to the slightly rounded hems they give their casual shirts, meaning they look just as great un-tucked as tucked. Their summer polo shirts often feature fast-drying technology to help combat perspiration.
The composition of Aigle's garments is always well-thought-out: they're capable of going 100% cotton when they have everyday garments that require the utmost comfort, but they also blend their clothes with fleece, polyamide or recycled materials where necessary to increase warmth and durability.
Sustainability is key with Aigle, and they boast an ambitious and comprehensive 3-step positive impact plan. This involves looking after the planet by reducing greenhouse gas emissions and engaging in restoration projects, looking after the people involved by committing to fair rights and labour standards, and looking after the clothes they make by making them durable and crafting them from recycled fabrics where possible. You can read their full corporate social responsibility report here.
Finally, it's Aigle's price point that makes them especially appealing. If you compare the price of one of their pairs of shorts or polo shirts with that of similar brands like Hugo Boss or Armani, you'll be getting something for a good £100 cheaper that's of equal quality and prestige. We stock Aigle - just as we stock a brand like Wrangler - because we understand not everyone wants to spend such high quantities on clothes every time. Brands like Aigle and Wrangler offer incredible quality garments, cut and styled expertly, at affordable rates.
Regent always curates the core classics from Aigle each season. We love their 'Shebakam' shirts: perfect everyday smart-casual wear and all-year-round wardrobe essentials.
Aigle also always has a range of stylish outerwear that'll keep you warm deep into the winter months: take, for example, their 'Shirodem' fleece-lined check shirt, great for dressing up or down and layering easily.
Knitwear is always a reliable staple with these guys too, and they do a beautiful range of half zips - bang in style at the moment - that are so soft and comfortable it's ridiculous. They have a neat, trim cut: you'll feel just as fine as Daniel Craig on a skidoo.
In the summer, Aigle's shorts and polo shirts are go-to essentials. They do a wonderful chino short that has all the style and smartness of the aforementioned trouser, neatly cropped into a short, whilst their polo shirts boast UVA protection and fast-drying tech, making them great for a sunny picnic in the park or a sail out on the yacht.
Aigle looks terrific with another nautically-inspired brand, Sebago: pair with some docksiders for a preppy Parisian look. Or match your Aigle up with YMC's stripy Breton-style top to go full French.
Regent curates a core range of classics from Aigle, but if you're after something by the brand that you can't find on our site, don't hesitate to get in touch. We also stock a number of other Heritage-style brands from around the world, right the way from London (YMC) to Tokyo (Edwin)and Stockholm (Fjallraven).
---