Jason Regent : The Man Behind the Brand
Posted by on
From a back-to-basics industrial unit to a three-story boutique in the heart of Salisbury, Regent Tailoring has transformed over the past 15 years. One thing that's remained constant however, is the name behind the brand.
After a tumultuous year for the entire UK, it's refreshing to know that some things are steadfast.
We thought it was high time you met the man behind the brand, Jason Regent.
How did you get into Fashion?
I entered the world of tailoring at Ede and Ravenscroft in Oxford before moving to London to work at the company's Chancery Lane store. Surrounded by history and style, it was an education in how to dress and how to appreciate craftsmanship and that has stayed with me ever since. It's reflected in the manufacturers and brands that Regent works with today.
I briefly left tailoring to go travelling which is when I realised that my dream was to one day own and run my own clothing brand and store. In order to make that happen, I realised I'd need a breadth of knowledge in fashion so spent the next eight years working in high-end fashion with brands like Joseph, Paul Smith and Hugo Boss.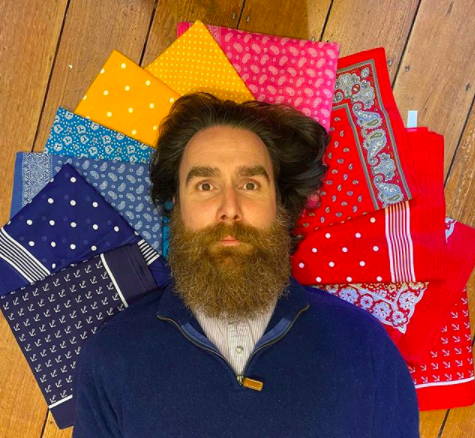 When did you set up Regent Tailoring?
I started the business in 2006 from a garage unit on an industrial estate in Salisbury, Wiltshire and expanded rapidly, relocating twice in just under five years, settling finally in our current home: a Grade-II listed, three-storey building at the gates of Salisbury's 13th-century cathedral.
Over the last 14 years, I've cultivated a team who are as diverse and far-ranging in their knowledge as they are passionate in their love of great clothes, and it's this team that has helped develop the many elements of Regent, including our specialisation in workwear and outdoor wear, as well as heritage tailoring.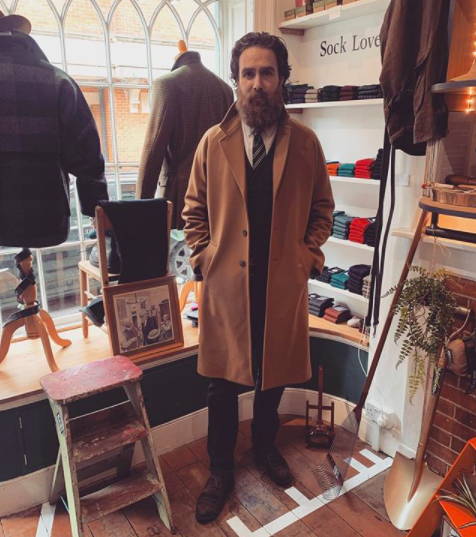 In a nutshell, what does Regent offer?
We like to refer to ourselves as a mini department store for men. There are seven rooms over three floors to get lost in, and you'll find a carefully curated and varied selection of items to browse, from Cuban cigars to casual jackets, grooming products to Geelong lambswool jumpers, and a huge amount in between.
We're specialists in men's tailoring and offer a made-to-measure service as well as personal styling. We're also a brand in our own right, and make our own-label suits, jumpers, shirts, jeans, footwear and accessories.
"Over the years, Regent has developed to become less of a store and more of a lifestyle for many of our most loyal customers, and I'm particularly proud of that."
Can you describe Regent's typical customer?
It's hard to define the typical Regent customer - we stock such a broad selection of products and brands - it's likely that whatever your style, you'll find something that appeals to you and helps you find your own sense of confidence.
Something that is typical is our service. Regardless of who shops with us, we treat every customer how we would like to be treated, and everyone receives our undivided attention whether they're after a pair of cufflinks or fitting a made-to-measure suit.
Who are your own personal style icons and why?
The obvious answer here is James Bond, not just for the iconic looks he immortalised on screen, but because he's influenced me since childhood. My grandfather was Ian Fleming's butler and so I was surrounded by impeccable tailoring that served to suit practical purposes from an early age. Steve McQueen is another of my all-time style icons.
---