Great British Goods: What We Stock that's UK-Made
Posted by on
Great British Goods: What We Stock that's UK-Made
The UK has one of the most prestigious heritages in the world when it comes to fashion. From iconic tweed to Baker Boy caps, impeccable footwear to unbeatable baggage, Great Britain has more than its own share of originality and sartorial game-changers.
In this blog we'll run you through a whistle-stop tour of some of our great country's greatest garments, helping you to shop as locally as possible whilst knowing you're supporting some of the UK's finest designers and manufacturers.
It is certainly fair to say that the pandemic has made us more aware of our interconnectedness. The strain it put, suddenly, on supply chains around the world foregrounded how much we all need each other: how the way we live, what we eat, what we use and what we wear is enmeshed in a system that takes in many countries around the world.
This got us thinking about all the garments we stock that come right from these fair isles, with minimum carbon footprint and without resort to planes or tankers. Supporting UK businesses has long been a foundational tenet at Regent, and we're always so very excited to discover a new British brand doing something great.
British Heritage is at the heart of what we do here at Regent and, even though we're global-facing in our styles and inspirations as a store, we're particular experts when it comes to Great British garments.
The amount of wonderful independent brands that inhabit this green and pleasant land is astonishing, and we're excited to introduce you to some of our favourites below. First up, though, we want to dive a little deeper into some of our very own Regent products, and do a round-up of all those that are made right here in the UK. You might be surprised by what you'll find…
Regent: A Very English Affair
We make our goods in the United Kingdom wherever possible: we're proud to support local manufacturers, and love to participate in the great lineage of cloth, tweed, leather and knitwear makers that have brought their expertise to English manufacturing for hundreds of years.
A lot of our products feature Merino wool that's made in Scotland. This wool is sensitive-skin friendly and supremely soft and cosy. Merino is not the only surprise Scottish wool we stock though: Geelong lambswool is a lesser-known – but equally incredible – material made in Scotland, where farmers tend to these Australian creatures and shear them of their delightfully soft first wool to make the most exquisite jumpers known to man.
All the socks you see with our Regent Skull-Butterfly logo are made right here in the UK, including our unique Alpaca-wool socks. Alpaca wool packs a real punch when it comes to luxurious softness, and they're reared and cared for sustainably right here.
When it comes to trousers, we're particularly proud of both our Moleskin range, and our cotton Carrera jeans – you guessed it – both made in the UK. We tend to think of jean-style trousers as a distinctly American-made garment, but these guys carry a practical and slightly tailored cut, perfect for the English gentleman.
The vast majority of the cloths we use for our suits come from Great Britain, too. We stock cloth from Huddersfield, Yorkshire, Edinburgh and beyond, all of which bear the hallmarks of their particular regions tradition and heritage. From beautiful overchecks to superfine navy wools, these cloths – and the suits they're turned into – are a name-check of many of the UK's finest mills: we're talking the likes of Lovat Mill, Porter and Harding and Donegal tweeds.
The use of these cloths often spills over to many of our other products, such as our hip flasks – each beautifully clothed in the finest tweeds – our bow ties, our flat caps and our
Baker Boy caps
. These hats we're particularly proud of: also known as a Newsboy cap or Spitfire caps, the Baker Boy is the flat cap's edgier cousin. Rocketing back into fashion thanks to the grit and guile of the style in shows such as Peaky Blinders, these caps are finally getting the appreciation they deserve.
Any fabric like this that we don't use, we often give away to young designers, to be used and recycled into exciting new pieces, thus enabling the next generation of UK designers to come speeding up the ranks behind us.
There are
belts
,
ties,
wallets
and even
coffee
that we stock that come right from English soil: check out or
Made in Britain collection
for a comprehensive survey. You might even find a recycled and rejuvenated vintage Barbour jacket there, too, as Mr Regent himself has a personal fondness for these iconic British jackets, and tends to collect them and recycle them where possible, so keep your eyes peeled, or get in touch for more details!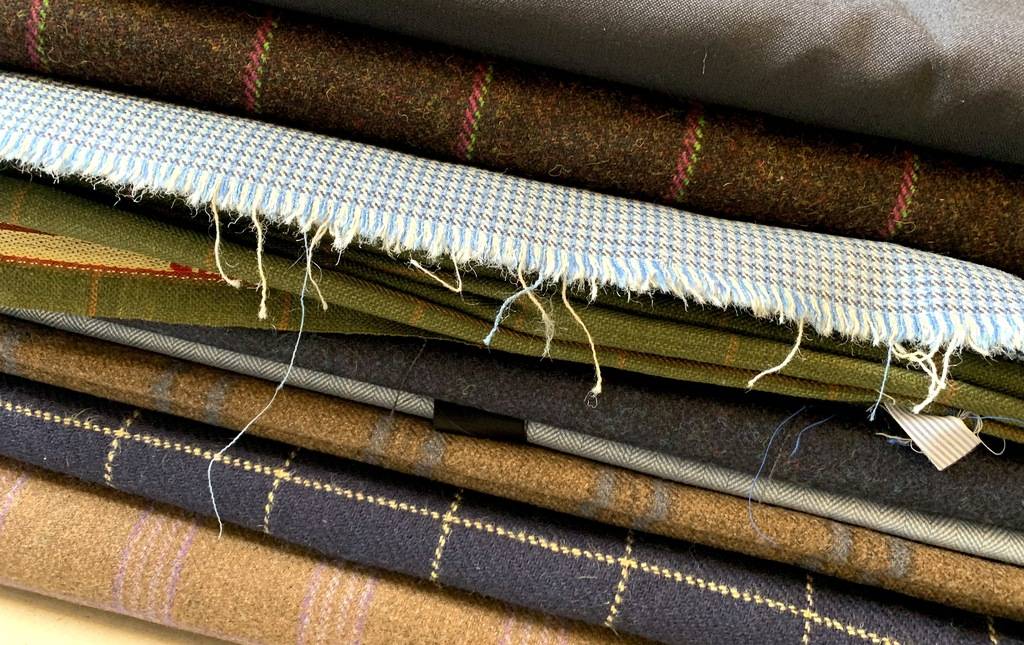 We scour the country high and low every year to bring you the very best British brands around, all curated and stocked with some of the choicest pieces from their latest collections. These brands include stalwarts like Peregrine, Cheaney and Tusting, new discoveries like Yarmouth Oilskins, and hidden gems, like the Brighton-based Jimbobart.
All Jimbobart, a.k.a James' ceramics are handmade and designed at his studio in Brighton, and they feature some of the most playful and fun designs for dinnerware around. They make truly great gifts.
When it comes to shoes – and the socks to wear in them – you can't beat two wonderful English brands, Cheaney and Pantherella. Joseph Cheaney established his prestigious footwear brand in 1886, then moving in 1896 to a factory in Northampton where the shoes are still made today. It takes around two hundred processes across a period of eight weeks to hand make every pair of Joseph Cheaney shoes, and they are world-renowned for their quality and lifetime appeal.
Meanwhile, Pantherella, founded not long after in 1937, started producing socks that veered away from the norm: these English ingenues wanted lightweight, seamless and bold socks that didn't just sit sourly between the trouser and the shoe, but were a fashion statement in themselves. The idea caught on and today Pantherella are associated with some of the most stylish sock-wear around. All socks are still made at their original Leicestershire factory, from yarns sourced only from the most reputable suppliers.
In fact, many of our Great British brands have been around for decades and decades: Peregrine has been in the Glover family for over eight generations, and their balance of rustic/urban fashion has been synonymous with an honest English style for that time, too. Then there are the brands who are nearly defined by a particular piece entirely, so iconic has it become. When you think of someone like Steve McQueen, it's hard to imagine him without his Harrington jacket, the original maker of which – Baracuta – are still thriving today. Other game changers such as Elvis, James Dean and even subsequently Daniel Craig's James Bond have all been seen in their Harringtons: an example of a British Brand spreading across the globe.
Of course, a defining part of our country are its seasides, and the various fashions that have sprung up around them thanks to the people that live and work there. A lovely British brand we've just started stocking is Yarmouth Oilskins, whose beautiful workwear-style Fisherman's Smock and Driver's Jacket were originally made for people working along the Norfolk coast, and who's practical sensibility still carries through amidst stylish contemporary cuts and updates.
But what to carry all this wonderful British booty in when you're off abroad to show off your native style? Luckily, there are two particular baggage brands that boast some serious UK style and heritage: Tusting and Billingham. The fifth generation of the Tusting family oversees all that happens at the Tusting workshop, following in the footsteps of 130 years of family tradition, working with the world's finest leathers. These in turn are only crafted by a workforce with expert skill. Designed to be true to British styling – think Paddington, think Q from James Bond, think of British clerks wading through the pea soup fog – Tusting bags are understated and defy transient fashion, but as the leather patinas, a Tusting bag will only get better with age.
Meanwhile, Billingham bags are made to protect, first and foremost. That they look beautiful is really just an added bonus. Established in 1973 and a firm favourite amongst professionals and camera aficionados alike, Billingham offer travel ware that is exquisitely thought out, secure and protective. All English-made, they have a traditional gravitas to them that's only bolstered by their beautiful construction techniques - each bag typically has about a hundred components to it.
All the brands and products we've featured here celebrate in some way our wonderful heritage. Buying British-made supports the economy and ensures a smaller carbon footprint too – both things we need to think about right now. So next time you're thinking about buying something cheap that will have been made halfway across the world, check the product against one of these brands, and just think: investing a little bit more money for decades of expertise and quality assurance means you're participating in a brilliant legacy of British-made goods, that'll last decades in return.
---