Fashion After Covid
Posted by on
What's In and How To Dress for a Post-Pandemic World:
Office, Home, Formal and Casual
It's no surprise that, since March 2020, fashion has changed, along with everything else.
The Covid-19 Pandemic threw everything up in the air, and a lot of us have been trying to work out what's what ever since.
The ongoing changes to working patterns and home-life patterns are pretty profound, and with these changes comes another overhaul: that of what we've been wearing and how we've been dressing. The opportunity to switch things up and have a sartorial re-think is no doubt a good thing, but it's left a lot of us wondering what's acceptable nowadays when it comes to dressing for the office.
It's also opened the door to changes in our regular, non-work dress too. The pandemic shifted the emphasis on what's important in our lives, making us question what we really value, who we really want to be, what we really want to do, and how our dress should reflect this.
In this blog, Regent take a look at the common post-pandemic trends and fashions, ascertaining what the 'new normal' is for office and work wear, as well as giving some tips on what direction to head in if you're looking for a casual wear shakeup.
Why does Fashion after Covid Matter?
The re-evaluation of what's important during and post-Covid has taken a lot of people away from their previous paths. It's woken us up to what really matters in our lives.
While this involved, for many of us, a move away from the relentless treadmill of acquiring material goods, it also put a focus on how socialising is a fundamental aspect of our lives, without which we lose connection and meaning.
Many people are reporting that they are excited to get 'dressed up' again after Covid. The clothes we wear reflect our respect for the company we keep, as well as our respect for ourselves. Dress well to be well, as they say. As we all start socialising again, what we wear has become, more than ever, a gesture of goodwill and a creative opportunity.
This has all caused a general move away from 'fast fashion' - inexpensive clothing produced rapidly by mass-market retailers in response to the latest trends - and towards high-quality purchases that last a lifetime. People are done with running to keep up.
Clothes are a key way to value ourselves and others, and after being so socially deprived for so long, people are ready to dress up and step out in style, with a newfound respect for the art of the outfit and how it can reflect and influence the world around you.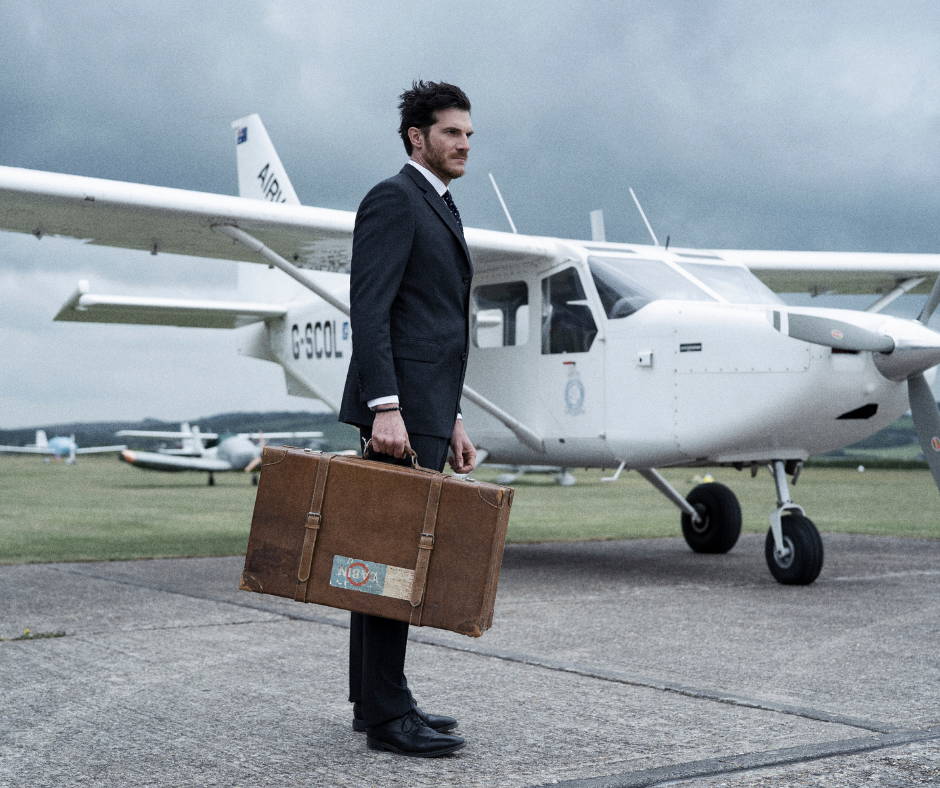 Office Wear: Tailored Separates
The rise of Zoom meetings and working from home meant radical changes to office wear. Now, post-Covid, we're seeing the rise of 'business casual': smart, respectful formalwear that remains comfortable, less restrictive and with more opportunities to dress personally and idiosyncratically.
Tailored separates are a great way to manage this. This means having well-made and well-fitted clothes that don't have to add up to equalling a suit. A blazer or smart jacket and chinos is the ultimate look.
Read more about the blazer and how to wear it here
Pair this with a fine-gauge knit and a smart shirt, and you might even get away without wearing a tie! However, plenty of people are still opting for ties, pairing them with a smart shirt and V-neck or crew-neck jumper, so as not to come across too stuffy.
When choosing your shirt, think about one that'll look just as good open-neck as it will with a tie.
You can also stick out from the crowds with a smart alternative tailored trouser made with materials like flannel, cotton twill, moleskin or hopsack.
This does not mean, contrary to popular belief, that the suit is dead. At Regent, we've been run off our feet for suits in the past few months: people are still keen on owning a suit for weddings and for in-person meetings and smart, formal occasions.
Yes, we wear suits less, but when we do, we want them to be excellent.
The general idea now is to own less suits, but better quality ones. Regent's top tip: get your suit out the cupboard and examine it for moths! Many suits have been lurking in the dark for a long time now, and those pesky insects may have ravaged yours. Get them out, aerate them, and check for damage!
Casualwear: Classics and Colour
After such a dismal year indoors, with bleak news populating our screens and TVs, there's been an interesting return to colour in fashion trends post-Covid.
Many people are opting for bolder colour ways, big prints, patterns and stand-out 'kingmaking' garments to complete an outfit.
It can be really nice to own one of two colourful and stand-out items. Contemporary brands like Portuguese Flannel, Edwin and YMC are great go-to's if you're looking for something bold, cool and convincing, that remains timeless and not too over-the-top.
In proportion to the rise of colour, the appreciation of stone-cold classics has also held sway over post-pandemic fashion.
Solid colours like navy are timeless, smart and casual, and look great on anything from jumpers to French workwear blazers to Fisherman's raincoats.
Buying the composites of a capsule wardrobe means you'll never go out of fashion.
The rising awareness of the fashion industry's damage to the planet has turned us all onto eco-friendly fashion: it's more important now than ever.



Checking the brands you buy, and their carbon footprint, is crucial for a post-pandemic fashion world. It alleviates your conscience and ensures longevity: of the clothes, and of our planet.




Either try and buy UK-made garments, or check a brand's sustainability ethics before you buy. Wrangler,Haglofs and Fjallraven are all going a lot to counteract their carbon footprint, use recycled materials where possible, and cut down on the water it takes to make their cotton.




Read more about easy pointers for dressing eco-friendly here



Don't Leave It to the Last Minute!
It's best to have a suit ready, and there's been a high demand at Regent of late. Suits have been swept off our shelves over the past few months, so get your order in now if you need one, to avoid disappointment.




We've also sold out of many of our ties and shirts, but if you

get in touch, contact us,

and let us know what it is you need, and when by, we'll be very happy to help.





---